Let's Talk About Billboard's Top Rap Female Nominations
On April 17, 2018, the official Twitter account for the Billboard Music Awards (BBMAs) released the nominations for Top Rap Female Artist 2018. The nominations included Cardi B., Nicki Minaj, and Bhad Bhabie. Bhad Bhabie, also known as Danielle Bregoli, is a 15 year old girl that claimed fame by appearing on the Dr. Phil show in September 2016 which subsequently started a viral meme thread best known as "cash me outside". With the power of social media, Danielle scored a starring role in rapper Kodak Black's "Everything 1K" opening video for his "Lil B.I.G Pac" mixtape in February 2017 and in August of the same year, Danielle introduced the world to Bhad Bhabie when she released her first single "These Heaux" under the stage name. And sure enough, nearly a year after her appearance on Dr. Phil, Bhad Bhabie, landed a multi-million-dollar deal with Atlantic Records.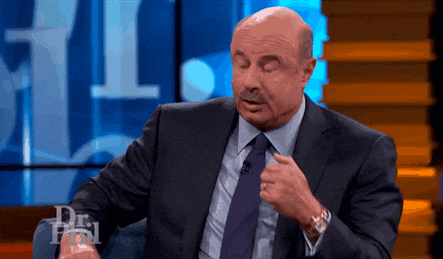 Despite the immediate criticisms and jokes from Twitter after the BBMA's announced the nominees, Bhad Bhabie's stats are nothing to joke about. Her YouTube channel has just over 4 million subscribers, and she can boast a combined total of nearly 231 million views on her music videos alone. It seems that 15-year-old Bhad Bhabie is a force to be reckoned with.
The thing is, if Bhad Bhabie is having tremendous statistical success, why was the internet screaming in confusion after the nomination announcement? The important thing to remember is that the Billboard Music Awards take a lot of information into consideration when nominating. Fortunately for Bhad Bhabie; streaming, social engagement and interaction with fans are parts of that information. That means that even though fellow nominees Cardi B. and Nicki Minaj had plenty more songs on the Billboard Hot 100 chart in 2017 (2 for Cardi and 12 for Nicki, with both numbers continuing to grow in 2018), Bhad Bhabie's social media presence absolutely played a role in her nomination qualification.
One of the funniest things to come out of this though, besides the hilarious GIF's and memes shared on Twitter, is Bhad Bhabie's commentary on her nomination and the competition between her, Cardi, and Nicki. TMZ released a video of Bhad Bhabie responding to some questions and saying "obviously Cardi is going to win" because Cardi "actually says stuff and Nicki just has attitude", and if you watch the video you hear the sarcasm in the interviewer's voice and it is highly entertaining. However, Bhad Bhabie does remain humble in the video by admitting that she didn't expect the nomination, and that her career is "just getting started". So obviously, the outstanding question remains: what is next for Bhad Bhabie? I suppose only time will tell.